Millet Vendors in Andhra Pradesh
Millet Vendors in AP
| Sl No | Place | District | Contact | Phone | Address |
| --- | --- | --- | --- | --- | --- |
| 1 | Kurnool | Kurnool | Adithi Millets | 7386874239 | Kurnool |
| 2 | Chennekothapalli | Anantapur | Timbaktu Collective | 9550205666 | Chennekothapalli, Anantapur District |
| 3 | Kadiri | Anantapur | Earth 360 Eco Ventures Pvt. Ltd | 084942 21265, 94921 03426 | Kadiri, Anantapur district, Andhra Pradesh |
| 4 | Madanapalli | Chittoor | MCV Prasad | 9440168816, 91107 63014 | Prakrutivanam, Madanapalli, Chittoor district |
| 5 | Kurnool | Kurnool | Mr. Surya Prakash Reddy (farmer) | 96038 34633 | Kurnool |
| 6 | Vempalle | Kadapa | Vijay Kumar (farmer) | 98496 48498 | Vempalle, Kadapa district |
| 7 | Vijayawada | Krishna | Jeevamrutam | 08662 – 484236 | Vijayawada |
| 8 | Vijayawada | Krishna | Gramabharathi | 73060 01001 | Vijayawada |
| 9 | Vijayawada | Krishna | Sathish Organic stores | 93929 51999 | Near Govt. Press, Muthayalampadu, Vijayawada |
| 10 | Vijayawada | Krishna | Mr. S. Siva Kumar | 98664 73737 | Vijayawada |
| 11 | Kothavalasa | Vijayanagaram | Saraswathi | 89853 48236 / 99895 91094 | Kothavalasa, Vijayanagaram |
| 12 | Guntur | Guntur | Jai Gomatha Enterprises | 93463 68260 | Amulya towers, Chandramoulinagar, Guntur |
| 13 | Nellore | Nellore | Ram Mohan Reddy | 98667 60498 | Raithubazar, Nellore |
| 14 | Guntur | Guntur | Rythu Nestham Natural Products | 94905 59999 / 99490 59986 | Opp. NTR stadium complex, Brundavan Gardens, Guntur |
Millet Vendors in Telangana
Millet Vendors in TS
| Sl No | Place | District | Contact | Phone | Address |
| --- | --- | --- | --- | --- | --- |
| 1 | Sarapaka | Bhadrachalam | Kalki Millet Zone | 82473 18966, 90102 08079 | Sarapaka, Bhadrachalam |
| 2 | Mahabubnagar | Mahabubnagar | Lakshmi Narayana Swadeshi stores | 93939 58862 | Venkateswara colony, Mahabubnagar, |
| 3 | Mahabubnagar | Mahabubnagar | Udipi hotel | 96458 53745 | Newtown, Mahabubnagar, |
| 4 | Hanumakonda | Warangal | Dhanyaprakruthi store | 99857 96447 | Balasamudram, Hanumakonda |
| 5 | Nalgonda | Nalgonda | Shankaraiah | 99850 83988 | Prakasambazar, Nalgonda |
| 6 | Hanumakonda | Warangal | Avatar Mehar Baba Millet Zone | 99665 23359 / 70133 79238 | Subhashnagar, Hanumakonda |
| 7 | Warangal | Warangal | Krishna Reddy | 9100403473 | Warangal |
Millet Vendors in Hyderabad and Secunderabad
Millet Vendors in Hyd & Sec
Sl No
Place
Contact
Phone
Address
1

Banjara Hills, Hyderabad
Millet Basket
88978 54810
Plot No. 8, Near Challa Eyecare, Sagar Society, Road No. 2, Banjara Hills



2
Gachibowli main road, Hyderabad.
Millet Zone
9492935095
Near Dargah circle, Sheikpet,
Gachibowli main road, Hyderabad.
3
Central Excise Colony, Hyderabad
Millet Zone
040–2740344, 97038 44990
Central Excise Colony, near
Osmania University, D.D. Colony, Hyderabad.

4
Begumpet,
Hyderabad
Deccan Development Society
040 – 27764577, 27764744
Begumpet,
Hyderabad.
5
Mylardev Palli, Rangareddy
Go Bharathi
96520 12444, 79950 01559
Near Mylardev Palli police station
6
Tarnaka, Secunderabad
Sahaja Aahaaram Organic Store
85007 83300
Tarnaka, Secunderabad
7
Chikkadpalli, Hyderabad
Amrutha Foods
93965 23436
Opp. Metro Pillar No. 19, Chikkadpalli
8
Ragannaguda, Hyderabad
Meher Bliss
99638 18751
Meher Bliss, Plot No. 119, Lakshmi Mega Township, Ragannaguda, Nagarjuna sagar road
9
Nampally road, Hyderabad
Rythu Nestham
99639 78757
Rythu Nestham, Natural Products, Nampally road
10
Kukatpally, Hyderabad
Glories Siridhanyalu
9390485959
Glories Siridhanyalu, Kukatpally



11
RTC Cross roads, Hyderabad
Vijaya Enterprises
99483 20999
Vijaya Enterprises, RTC Cross roads
12
Kharmanghat, Hyderabad
Kruthika Millet Stores,
94901 27414 / 80749 23107
MRR Colony near Megha function hall, Kharmanghat
13
Banjara Hills, Hyderabad
Emarald
040 - 2332 4336
Road No. 13, Banjara Hills / Indira Park
14
Neredmet, Secunderabad
Rohitha Stores
94411 65154
Rohitha Stores, Street No. 8. Habsiguda, Ph: 99631 18328

Road No. 2, Chandragiri colony, Neredmet

15
Hitech City, Hyderabad
Ahobillam Millet Cave
040-6545 0001
Ahobillam Millet Cave, Opp. N Convention, Hitech City
16
Vanastalipuram, Hyderabad
Srinivas
98481 63375 / 94902 8903
Modatimudda, Near Ganesh Temple, Vanastalipuram
17
Kukatipalli, Hyderabad
Srisai Arunodaya Natural Gifts
98669 87001 / 73960 78287
JNTU Road, Kukatipalli
18
Erramanzil, Hyderabad
Rich Millet
97049 32233
Hilltop Colony, Errum Manzil



19
New Boigudda, Secunderabad
Arogya Rahasya Pvt. Ltd
98490 15638
Arogya Rahasya Pvt. Ltd., New Boigudda
20
Nallagandla, Hyderabad
Disha Women's Society
73309 51923
Disha Women's Society, Nallagandla, Tellapur road
Khajaguda, Hyderabad
Village Aharam
83676 26364
Village Aharam, Khajaguda
Boinapalli, secunderabad
Padmasree
87129 64608Boinapalli
Flat No.102, Srisai Apartments,
Boinapalli

Secundrabad
Garima Nutriproducts
77805 77526
Garima Nutriproducts, Secundrabad,
Meerpet, Hyderabad
D Seenaiah
97046 05824
Near TKR Engineering Collage, Meerpet
Chandanagar, Hyderabad
Onfoods
85251 27803
Myhome Jewel, Chandanagar,
Nagole, Hyderabad
Sampradaayam
97005 60006
Sriindraprastha colony, Nagole
Millet Vendors in Andhra Pradesh mobile
| | | | | | |
| --- | --- | --- | --- | --- | --- |
| Sl No | Place | District | Contact | Phone | Address |
| 1 | Kurnool | Kurnool | Adithi Millets | 7386874239 | Kurnool |
| 2 | Chennekothapalli | Anantapur | Timbaktu Collective | 9550205666 | Chennekothapalli, Anantapur District |
| 3 | Kadiri | Anantapur | Earth 360 Eco Ventures Pvt. Ltd | 084942 21265, 94921 03426 | Kadiri, Anantapur district, Andhra Pradesh |
| 4 | Madanapalli | Chittoor | MCV Prasad | 9440168816, 91107 63014 | Prakrutivanam, Madanapalli, Chittoor district |
| 5 | Kurnool | Kurnool | Mr. Surya Prakash Reddy (farmer) | 96038 34633 | Kurnool |
| 6 | Vempalle | Kadapa | Vijay Kumar (farmer) | 98496 48498 | Vempalle, Kadapa district |
| 7 | Vijayawada | Krishna | Jeevamrutam | 08662 – 484236 | Vijayawada |
| 8 | Vijayawada | Krishna | Gramabharathi | 73060 01001 | Vijayawada |
| 9 | Vijayawada | Krishna | Sathish Organic stores | 93929 51999 | Near Govt. Press, Muthayalampadu, Vijayawada |
| 10 | Vijayawada | Krishna | Mr. S. Siva Kumar | 98664 73737 | Vijayawada |
| 11 | Kothavalasa | Vijayanagaram | Saraswathi | 89853 48236 / 99895 91094 | Kothavalasa, Vijayanagaram |
| 12 | Guntur | Guntur | Jai Gomatha Enterprises | 93463 68260 | Amulya towers, Chandramoulinagar, Guntur |
| 13 | Nellore | Nellore | Ram Mohan Reddy | 98667 60498 | Raithubazar, Nellore |
| 14 | Guntur | Guntur | Rythu Nestham Natural Products | 94905 59999 / 99490 59986 | Opp. NTR stadium complex, Brundavan Gardens, Guntur |
Millet Vendors in Telangana
| | | | | | |
| --- | --- | --- | --- | --- | --- |
| Sl No | Place | District | Contact | Phone | Address |
| 1 | Sarapaka | Bhadrachalam | Kalki Millet Zone | 82473 18966, 90102 08079 | Sarapaka, Bhadrachalam |
| 2 | Mahabubnagar | Mahabubnagar | Lakshmi Narayana Swadeshi stores | 93939 58862 | Venkateswara colony, Mahabubnagar, |
| 3 | Mahabubnagar | Mahabubnagar | Udipi hotel | 96458 53745 | Newtown, Mahabubnagar, |
| 4 | Hanumakonda | Warangal | Dhanyaprakruthi store | 99857 96447 | Balasamudram, Hanumakonda |
| 5 | Nalgonda | Nalgonda | Shankaraiah | 99850 83988 | Prakasambazar, Nalgonda |
| 6 | Hanumakonda | Warangal | Avatar Mehar Baba Millet Zone | 99665 23359 / 70133 79238 | Subhashnagar, Hanumakonda |
Millet Vendors in Hyderabad and Secunderabad
Sl No
Place
Contact
Phone
Address
1
Banjara Hills, Hyderabad
Millet Basket
88978 54810
Plot No. 8, Near Challa Eyecare, Sagar Society, Road No. 2, Banjara Hills
2
Gachibowli main road, Hyderabad.
Millet Zone
9.49E+09
Near Dargah circle, Sheikpet,
Gachibowli main road, Hyderabad.
3
Central Excise Colony, Hyderabad
Millet Zone
040–2740344, 97038 44990
Central Excise Colony, near
Osmania University, D.D. Colony, Hyderabad.
4
Begumpet,
Hyderabad
Deccan Development Society
040 – 27764577, 27764744
Begumpet,
Hyderabad.
5
Mylardev Palli, Rangareddy
Go Bharathi
96520 12444, 79950 01559
Near Mylardev Palli police station
6
Tarnaka, Secunderabad
Sahaja Aahaaram Organic Store
85007 83300
Tarnaka, Secunderabad
7
Chikkadpalli, Hyderabad
Amrutha Foods
93965 23436
Opp. Metro Pillar No. 19, Chikkadpalli
8
Ragannaguda, Hyderabad
Meher Bliss
99638 18751
Meher Bliss, Plot No. 119, Lakshmi Mega Township, Ragannaguda, Nagarjuna sagar road
9
Nampally road, Hyderabad
Rythu Nestham
99639 78757
Rythu Nestham, Natural Products, Nampally road
10
Kukatpally, Hyderabad
Glories Siridhanyalu
9.39E+09
Glories Siridhanyalu, Kukatpally
11
RTC Cross roads, Hyderabad
Vijaya Enterprises
99483 20999
Vijaya Enterprises, RTC Cross roads
12
Kharmanghat, Hyderabad
Kruthika Millet Stores,
94901 27414 / 80749 23107
MRR Colony near Megha function hall, Kharmanghat
13
Banjara Hills, Hyderabad
Emarald
040 – 2332 4336
Road No. 13, Banjara Hills / Indira Park
14
Neredmet, Secunderabad
Rohitha Stores
94411 65154
Rohitha Stores, Street No. 8. Habsiguda, Ph: 99631 18328

Road No. 2, Chandragiri colony, Neredmet

15
Hitech City, Hyderabad
Ahobillam Millet Cave
040-6545 0001
Ahobillam Millet Cave, Opp. N Convention, Hitech City
16
Vanastalipuram, Hyderabad
Srinivas
98481 63375 / 94902 8903
Modatimudda, Near Ganesh Temple, Vanastalipuram
17
Kukatipalli, Hyderabad
Srisai Arunodaya Natural Gifts
98669 87001 / 73960 78287
JNTU Road, Kukatipalli
18
Erramanzil, Hyderabad
Rich Millet
97049 32233
Hilltop Colony, Errum Manzil
19
New Boigudda, Secunderabad
Arogya Rahasya Pvt. Ltd
98490 15638
Arogya Rahasya Pvt. Ltd., New Boigudda
20
Nallagandla, Hyderabad
Disha Women's Society
73309 51923
Disha Women's Society, Nallagandla, Tellapur road
21
Khajaguda, Hyderabad
Village Aharam
83676 26364
Village Aharam, Khajaguda
22
Boinapalli, secunderabad
Padmasree
87129 64608Boinapalli
Flat No.102, Srisai Apartments,
Boinapalli
23
Secundrabad
Garima Nutriproducts
77805 77526
Garima Nutriproducts, Secundrabad,
24
Meerpet, Hyderabad
D Seenaiah
97046 05824
Near TKR Engineering Collage, Meerpet
25
Chandanagar, Hyderabad
Onfoods
85251 27803
Myhome Jewel, Chandanagar,
26
Nagole, Hyderabad
Sampradaayam
97005 60006
Sriindraprastha colony, Nagole
Dr. Khader's Approach to Healthy living
Siri Dhanyalu as Main Diet
It is only siridhanyalu that have medicinal properties and can give real health for people.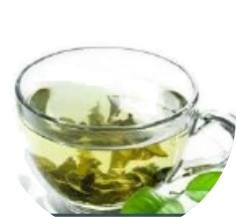 Kashayalu made with plant tree leaves/roots
We can protect ourselves from modern diseases by consuming the prescribed ones.
Using naturally extrated oils
 they act as antimicrobial, antioxidant, anti-fungal, antibacterial and soothing qualities and provides relief from all problems
Get notified about your today's Diet
Each ailment can be cured effectively and in a quick manner if you follow the required diet that includes specific millet cycle, Kashaya cycle and oils. Subscribe here to get notification about your today's diet..
Frequently asked questions from the participants..
Is it true that diseases like cancer are being healed with 'siridhanyalu ' like Foxtail, Kodo millets, etc.?
Yes, it is true. For the past twenty years we have got results through what I have believed in and recommended. In fact, taking safe/healthy food gives us a great deal of good health. In the interest of people's good health, God has created a large variety of foods in different parts of the world. But, we are hit by a crisis by sticking to just paddy rice and wheat. In order to get out of this crisis we should walk towards Nature. By bringing about changes in our daily diet, we can achieve total health. It is only siridhanyalu that have medicinal properties and can give real health for people. It is mainly to build this awareness we started practising 'JUNGLE FARMING' and have been working with farmers and patients for the past twenty years.
Can the medicines prescribed by doctors be continued while eating 'siridhanya'?
Yes. But, there is an exception here. I do not advocate allopathic medicines. Those who are on Ayurvedic or Homeopathic medication for any diseases can continue taking their medicines by bringing about certain changes in their dietary habits and lifestyle to attain complete good health.
Does it mean that foreign food items are the culprits?
We are not finding fault with foreign foods. Those food items are appropriate and good to be consumed in those places. Browntop millet is called American millet. In fact, Americans used to consume them in the past. They also used to eat pumpkin. Cardio-vascular diseases were not there as long as people ate them. Only since Americans stopped eating natural foods and started eating industrially grown food genetically modified foods, the number of diseases went up there. They do not know of as many different kinds of grains that we do. We used to have 108 different varieties of Foxtail millet. Americans do not have the knowledge of conserving food diversity. Foxtail millet is called Italian millet. Americans used to eat it till a few generations ago. The crop has been wiped out without any trace of the seeds now. Had I not worked on reviving the cultivation of siridhanyalu by gathering these seeds after returning from the US twenty years ago, they would have gone extinct here also.
There is a belief that cancer and diabetes are hereditary...
No, diseases like cancer and diabetes are not inheritable. They are a result of the consumption of unhealthy food and the adoption of wrong lifestyle habits mainly. Eczema and a few kinds of diseases related to mental retardation only are hereditary. In the past cancer and diabetes cases were very rare. Now, such patients are all pervasive. The changes brought about by the commercialisation of food are making people diseased.
What is the scientific reason behind curing diseases like cancer and diabetes with your diet?
Siridhanyalu (which include Foxtail millet, Browntop millet, Little millet, Barnyard millet and Kodo millet) are natural grains with medicinal properties offered by the Nature. Herbal decoctions have been an integral part of our traditional life for long now. Depending on individual condition of ailments, consuming siridhanyalu for about 6 months to 2 years will bring back complete health. This has been further confirmed by the recuperation of thousands of sick people affected by various diseases for a long time.
How come Siridhanyalu got medicinal properties?
To find out the health giving properties and the extent of medicinal qualities food items possess, the fibre and carbohydrates they contain need to be looked at. Fibre and carbohydrate contents in paddy rice are 0.2 percentage and 79 percentage respectively. In other words, their ratio is 395. Even in whole/raw paddy rice, the ratio of fibre to carbohydrates does not differ much. Whereas in the five siridhanyalu grains, fibre content ranges from 8 to 12.5 percentage and carbohydrate content is in the range of 60 to 69 percentage. Their ratio varies between 5.5 and 8.8. Those foods in which carbohydrate to fibre ratio is below 10 are have shown medicinal properties. Glucose is released into the blood in a regulated manner between 6 and 8 hours after eating such foods. The ability to not release glucose more than the required quantity into the blood, the presence of many micro nutrients and proteins make siridhanyalu extraordinary. When people with persistent diseases like diabetes, cancer, obesity, etc. eat siridhanyalu rice for 6 months to 2 years depending on the condition of their ailments, they can get rid of them totally. Besides supplying nutrients in good amounts, siridhanyalu remove the disease causing elements from the body and make it clean. Since siridhanyalu have right fibre content in them, they should be soaked at least for a minimum of two hours before cooking. Great millet(Sorghum), Finger millet, Pearl millet, Proso millet and corn are together called neutral millets. Fibre content in them is in the range of 1.2 to 3.6 percentage. Glucose enters the blood within 2 hours of eating them. Hence, the health giving siridhanyalu are true and natural foods.
Suppliers of Siri Dhanyalu
Below are the prominent suppliers and propagators of Siri Dhanyalu, you can write them for your orders. Or you check the availability at your locality..