Dr.  Khader Vali
Independent forest agricultural scientist and food expert
Dr. Khadar Vali has brought forth the eternal truth behind keeping good health by doing intensive research for many years (towards finding a lasting solution for many modern illnesses) after being deeply disturbed by the cause of modern illnesses and resolving to find lasting solutions for them.
Dr. Khader's Approach to Healthy living
Siri Dhanyalu as Main Diet
It is only siridhanyalu that have medicinal properties and can give real health for people.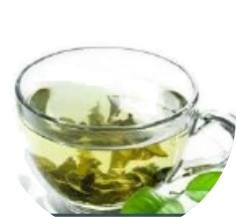 Kashayalu made with plant tree leaves/roots
We can protect ourselves from modern diseases by consuming the prescribed ones.
Using naturally extrated oils
 they act as antimicrobial, antioxidant, anti-fungal, antibacterial and soothing qualities and provides relief from all problems
Dr Khader Vali
A native of Proddatur town, Kadapa district, Andhra Pradesh, Dr. Khadar Vali(60) has been working relentlessly in reviving siridhanyalu for the past twenty odd years. After graduating with a Masters in Science (with specialisation in Education) from the Regional Institute of Education, Mysuru, he did PhD on steroids from the Indian Institute of Sciences, Bengaluru. He married his classmate Ms. Usha.
Dr. Khadar pursued his post doctoral research on fellowship on environmental science from Beaverton Oregon, United States of America. His research was on deactivating deadly chemical substances like Agent Orange and Dioxins. At the time when food was being rapidly commercialised,
Dr. Khadar felt that instead of working in a foreign country for a living it is meaningful to strive for a healthy society in his own country. So, he returned to India from the US in 1997 and settled down in Mysuru. There he worked hard to revive five different types of millets that were fast disappearing.
Dr Khader's Unique Contributions to the world:
Discovering medicinal values in 5 kinds of millets( Siridhanyalu )
: The fiber content present in the 5
siridhanyalu
grains is in the range of 8 to 12.5 %. Carbohydrates is between 60 and 69 %. Their ratio is in between 5.5 and 8.8. When this ration is below 10 in a certain food item, it is considered to have curative properties. The specialty of these grains is that they release glucose into blood slowly and in a balanced say for 6 to 8 hours after eating.
siridhanyalu
grains are also rich in micronutrients and proteins. In the case of those people who consume
siridhanyalu
, persistent diseases like diabetes, cancer, obesity etc. disappear in anywhere between 6 months and 2 years. They not only offer nutrients abundantly to the body but also remove diseases by cleansing the body.
In the process of consuming each of these
millets( Foxtail millet, Kodo millet, Little millet, Barnyard millet, Browntop millet ), he discovered that the healing properties present in them could cure even deadly diseases. Hence he named these five types of millets, 'siridhanyalu '.
Kadu Krishi: In order to cultivate them very naturally, Dr. Khadar propounded a method called 'Kadu Krishi (Jungle Farming).
He has been treating (practices Homeopathy non formally) his patients of their diseases by recommending the consumption of 'siridhanyalu ' kinds of rice, drinking of different plant/tree leaf decoctions and with Homeo medicines in some cases.
Shri Venkaiah Naidu garu Hon'ble Vice President of India honouring Dr Khader Valli garu
Dr Khader's Approach
He firmly opines that paddy rice, wheat, milk, non-vegetarian food, untimely eating habits, genetically modified crops, chemical fertilizers, synthetic pesticides, herbicides are instrumental in polluting the environment and food and thereby leading to the quick spread of lethal diseases.
Unique Framework
The specialty of Siridhanyalu is that they release glucose into blood slowly and in a balanced manner for 6 to 8 hours after eating. siridhanyalu grains are also rich in micronutrients and proteins. They not only offer nutrients abundantly to the body but also remove diseases by cleansing the body. Dr. Khadar claims that preventing and curing diabetes, hypertension, obesity, constipation, piles, gangrene, triglycerides, PCOD, low sperm count, skin diseases, kidney, brain and blood-related diseases and thyroid-related disorders is proved by advising a simple medication that includes siridhanyalu and 'kashayas'.  With this simple change in the dietery habits, any disorder in the body disappears in anywhere between 6 months and 2 years. .
Get notified about your today's Diet
Each ailment can be cured effectively and in a quick manner if you follow the required diet that includes specific millet cycle, Kashaya cycle and oils. Subscribe here to get notification about your today's diet..
 But What About After?
How to Maintain Your Results
Proactive Preparation for Life After coming out of your disorders
The food prescribed to any particular ailment is not medicine, it is the food containing required medicinal values. So dont ever fall back into your previous states by consuming your favorite dishes that may bring back your ailments..
Lifetime Access to Premium Nutrition Resources
Siridhanyaly, Kashayas and oils are a natural way of taking the right food. So keep taking them with out fail as per your body and work requirements..
Frequently asked questions from the participants..
Is it true that diseases like cancer are being healed with 'siridhanyalu ' like Foxtail, Kodo millets, etc.?
Yes, it is true. For the past twenty years we have got results through what I have believed in and recommended. In fact, taking safe/healthy food gives us a great deal of good health. In the interest of people's good health, God has created a large variety of foods in different parts of the world. But, we are hit by a crisis by sticking to just paddy rice and wheat. In order to get out of this crisis we should walk towards Nature. By bringing about changes in our daily diet, we can achieve total health. It is only siridhanyalu that have medicinal properties and can give real health for people. It is mainly to build this awareness we started practising 'JUNGLE FARMING' and have been working with farmers and patients for the past twenty years.
Can the medicines prescribed by doctors be continued while eating 'siridhanya'?
Yes. But, there is an exception here. I do not advocate allopathic medicines. Those who are on Ayurvedic or Homeopathic medication for any diseases can continue taking their medicines by bringing about certain changes in their dietary habits and lifestyle to attain complete good health.
Does it mean that foreign food items are the culprits?
We are not finding fault with foreign foods. Those food items are appropriate and good to be consumed in those places. Browntop millet is called American millet. In fact, Americans used to consume them in the past. They also used to eat pumpkin. Cardio-vascular diseases were not there as long as people ate them. Only since Americans stopped eating natural foods and started eating industrially grown food genetically modified foods, the number of diseases went up there. They do not know of as many different kinds of grains that we do. We used to have 108 different varieties of Foxtail millet. Americans do not have the knowledge of conserving food diversity. Foxtail millet is called Italian millet. Americans used to eat it till a few generations ago. The crop has been wiped out without any trace of the seeds now. Had I not worked on reviving the cultivation of siridhanyalu by gathering these seeds after returning from the US twenty years ago, they would have gone extinct here also.
There is a belief that cancer and diabetes are hereditary...
No, diseases like cancer and diabetes are not inheritable. They are a result of the consumption of unhealthy food and the adoption of wrong lifestyle habits mainly. Eczema and a few kinds of diseases related to mental retardation only are hereditary. In the past cancer and diabetes cases were very rare. Now, such patients are all pervasive. The changes brought about by the commercialisation of food are making people diseased.
What is the scientific reason behind curing diseases like cancer and diabetes with your diet?
Siridhanyalu (which include Foxtail millet, Browntop millet, Little millet, Barnyard millet and Kodo millet) are natural grains with medicinal properties offered by the Nature. Herbal decoctions have been an integral part of our traditional life for long now. Depending on individual condition of ailments, consuming siridhanyalu for about 6 months to 2 years will bring back complete health. This has been further confirmed by the recuperation of thousands of sick people affected by various diseases for a long time.
How come Siridhanyalu got medicinal properties?
To find out the health giving properties and the extent of medicinal qualities food items possess, the fibre and carbohydrates they contain need to be looked at. Fibre and carbohydrate contents in paddy rice are 0.2 percentage and 79 percentage respectively. In other words, their ratio is 395. Even in whole/raw paddy rice, the ratio of fibre to carbohydrates does not differ much. Whereas in the five siridhanyalu grains, fibre content ranges from 8 to 12.5 percentage and carbohydrate content is in the range of 60 to 69 percentage. Their ratio varies between 5.5 and 8.8. Those foods in which carbohydrate to fibre ratio is below 10 are have shown medicinal properties. Glucose is released into the blood in a regulated manner between 6 and 8 hours after eating such foods. The ability to not release glucose more than the required quantity into the blood, the presence of many micro nutrients and proteins make siridhanyalu extraordinary. When people with persistent diseases like diabetes, cancer, obesity, etc. eat siridhanyalu rice for 6 months to 2 years depending on the condition of their ailments, they can get rid of them totally. Besides supplying nutrients in good amounts, siridhanyalu remove the disease causing elements from the body and make it clean. Since siridhanyalu have right fibre content in them, they should be soaked at least for a minimum of two hours before cooking. Great millet(Sorghum), Finger millet, Pearl millet, Proso millet and corn are together called neutral millets. Fibre content in them is in the range of 1.2 to 3.6 percentage. Glucose enters the blood within 2 hours of eating them. Hence, the health giving siridhanyalu are true and natural foods.
Suppliers of Siri Dhanyalu
Below are the prominent suppliers and propagators of Siri Dhanyalu, you can write them for your orders. Or you check the availability at your locality..